Why We Recommend SHAKLEE ®
Several years ago we were introduced to SHAKLEE ® and we were impressed!  Often we use professional grade nutritional products but they are not readily available for our long distant clients which means we have to purchase, wait for their arrival and then ship adding cost and time. Plus we felt we needed a resource for home care and personal care products that were environment-friendly; that would not cause allergies to worsen and that really worked and were economical.
However, we had some tough criteria for choosing a company.  If we are going to recommend a product we want to be certain that the science behind it is sound; done by the company producing the product versus a company using randomly collected science to back their claims of efficacy and then finding the lowest price manufacturer to put their product together for them.  Their products need to be safe, economical and really work as well.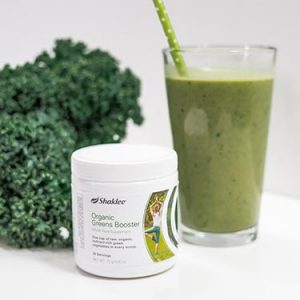 SHAKLEE ® met all of our criteria.  Every product, whether it be their nutritional support products, weight management systems, sports nutrition, home care products or their personal care products are backed with clinical trials; they are safe for you and safe for the environment and are 100% guaranteed!  (They have more than 135 published clinical studies, scientific papers, and presentations!  See Landmark Study and Telomere Study) http://pws.shaklee.com/nancyharrington
The second thing we like about SHAKLEE ® is the ease of obtaining their products.  Our clients can purchase directly from SHAKLEE ® and their favorite products arrive at their doorsteps within a few days.  If you love what you are using you can save money by doing monthly auto-ship.  This is another feature we were impressed with.  Furthermore, SHAKLEE ® auto ship is flexible, unlike some other companies.  You can change your products each month, you can put your auto ship on vacation for a month, also you can receive an email to remind you that your auto ship date is approaching so you can update, adding items or deleting items as needed.  It is easy and convenient.  Plus an added bonus – if you love the products and share them with others you can easily pay for your own products.
Featured Shaklee Products:
VITALIZER – Advanced Nutrition customized for you.  A full spectrum of clinically supported vitamins, minerals, phytonutrients, omega-3, and probiotics plus all in one convenient strip for MEN, WOMEN, and GOLD for fifty plus including one without vitamin K and SHAKLLEKIDS IINCREDIVITES for kids
http://pws.shaklee.com/nancyharrington
VITALIZER MEN – #20282
VITALIZER WOMEN – #20283
VITALIZER GOLD – #20284
VITALIZER GOLD w/o Vit. K #20285
INCREDIVITES – #20002
ADVANCED JOINT HEALTHCOMPLEX -Moving slow?  If you suffer from joint stiffness and discomfort this product will make a difference.  See the difference in just 5 days!  Shellfish and Chondroitin free, too.  100% vegetarian.
ADVANCED JOINT HEALTH COMPLEX #20281
PAIN RELIEF COMPLEX – Affective and safe.  As a breast cancer survivor that went through 5 surgeries and now have one natural and one reconstructed breast, this product was my go-to for pain relief after surgery.  I get horrible side effects from painkilling drugs so immediately after each surgery I switched to this product – even while still in the hospital!  You can use as much as you need as often as you need it.  No worries of overdose or addiction, also.
PAIN RELIEF COMPLEX #20667
If you have any questions regarding SHAKLEE ® please feel free to contact Nancy Harrington -HERE-.